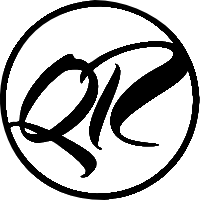 Quail Ridge Conference Center & Lodge, nestled on over 2,000 acres, is owned and operated by The Taylor Group of Companies. Built in the summer of 2008, Quail Ridge provides customers and private guests with a relaxing and pleasant atmosphere in which to enjoy Mississippi's beautiful countryside. Seasonal hunting and fishing are always available to guests while staying and for those guest not participating in the activities, they can watch from the open air patio. If it's cold, guests can warm up by one of two fire pits located on the patio.

The Taylor Group worked hard to provide an entertaining environment for their guests. This attention to detail even translated down to the naming of the rooms. Guests may find themselves staying in "The Fish House" or "The Critter Cottage" or maybe even "The Squirrel's Nest". Even the six hotel suites have names to reflect the rustic feel of the lodge, names like"The Roost", "Buck Fever", "Full Strut", "Rooster Flush", "Covey Rise", and "Raccoon Corner".
Taylor Machine Works, Inc., located in Louisville, MS, routinely welcomes dealers, customers, and private guests from around the world. If you have never experienced Southern hospitality, you're in for a treat.
| Site Map | Terms of Use | Contact Us |
Copyright © 2011 Taylor Machine Works, Inc.
Taylor Machine Works, Inc. is a proud member of "
The Taylor Group of Companies"
All trademarks and registered trademarks are the property of their respective owners.